Head of Product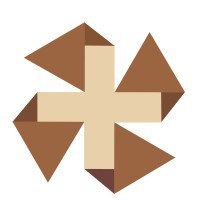 HUED
Employment Types:
Full-time
Company Overview
HUED is a venture backed digital health company focused on improving quality of care for Black, Latinx and Indigenous populations through education, access and data. By reducing barriers that these communities face due to fear, distrust, comfortability and lack of access to quality medical care, HUED seeks to change the lives of 500,000 Black and Latino patients by 2025.We are backed by Female Founders Fund, Serena Ventures, Gingerbread Capital, Osage Venture Partners, Black Founders Matter, Northwestern Mutual and more.
About The Role
As Head of Product, you will own product strategy and product vision for HUED and be responsible for quantifiable outcomes and business impact driven by product development and launch. Reporting to the Chief Executive Officer, you will own the product strategy, product roadmap(s), go to market approach, as well as profitability for each product. You will have overall accountability for product delivery and execution, working closely with Product Design, Technology, and Operations.
Duties and Key responsibilities include:
-Drive the execution of the product strategy in alignment with the CEO, and other stakeholders. This includes: product strategy, product roadmap, product P+Ls, high-level product requirements, distribution & go-to-market strategy, product pricing, and oversight of market launch.
-Ensure that the entire company understands HUED's product strategy, vision and direction.
-Provide guidance on build/buy/partner decisions as well as partner selection, based on product requirements.
-Lead development and prioritization of product roadmap across all product lines; facilitate prioritization decisions when tradeoffs must be made.
-Working with the UX and development teams, create specifications, requirements and designs for those new features.
-Serve as a product owner, working closely with the development and UX teams to deliver features and tasks as part of an agile sprint process.
-Analyzing the impact of changes, and incorporating learnings into the product roadmap.
-Managing a diverse set of stakeholders, and having to make and communicate challenging prioritization decisions.
Skills & Knowledge:
-5-8 years years experience leading products in health technology, edtech or services companies.
-Experience facilitating and influencing C-Suite & board members.-Have led agile teams in the role of product owner, and have a strong understanding of agile processes
-Proven experience delivering innovative breakthrough health-tech products that transform at the scale of industry ideally serving health providers, systems, payers and patients.
-Have tremendous communication skills and offer strong stakeholder management skills-Be intellectually flexible and comfortable working in a fast-paced startup environment
-Have led an innovation team, or have experience using lean processes would be a bonus
Key Characteristics:
Decision Quality: You make sound decisions, even in the absence of complete information. You rely on a mixture of analysis, wisdom, experience, and judgment when making decisions. You consider all relevant factors and use appropriate decision-making criteria and principles. You recognize when a quick 80% solution will suffice. You make good, timely decisions that keep the organization moving forward.
Nimble Learning: You learn quickly when facing new situations. You experiment to find new solutions. You take on the challenge of unfamiliar tasks. You extract lessons learned from failures and mistakes. You learn through experimentation when tackling new problems, using both successes and failures as learning fodder.
Plans & Aligns: You set objectives to align with broader organizational goals. You break down into appropriate initiatives and actions. You stage activities with relevant milestones and schedules. You anticipate and adjust effective contingency plans. You plan and prioritize work to meet commitments aligned with organizational goals.
Communicate Effectively: You are effective in a variety of communication settings: one-on-one, small and large groups, or among diverse styles and position levels. You attentively listen to others. You adjust to fit the audience and the message. You provide timely and helpful information to others across the organization. You encourage the open expression of diverse ideas and opinions. You develop and deliver multi-mode communications that convey a clear understanding of the unique needs of different audiences.