Senior Product Manager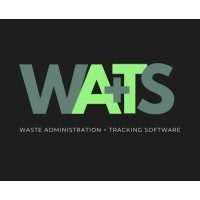 WATS
Product · Full-time
New York, NY, USA · Remote
120,000 – 160,000 USD per year
Posted on Thursday, August 3, 2023
WATS (Waste Administration and Tracking Software) helps businesses streamline their waste operations, report on carbon impacts, and comply with shifting regulations.
We are already making an impact at the intersection of sustainability and commercial waste management and now hiring a full-time Senior Product Manager (at least 5 years of experience).
About the role:
Drive the product roadmap, define product specs, drive product sprints, and build a winning team and processes
Work directly with the two co-founders, Meredith Danberg-Ficarelli & Laura Rosenshine, who have combined over two decades of experience in the commercial waste industry. 
Geoffroy Bablon has been consulting with the team since April and will overlap and help train this new Senior PM.
Need the Senior PM to have the ability to move quickly, experiment, strategize, execute, and impact culture
Current team includes a fantastic 3-person engineering team (and growing) and a fractional designer, Ashwini Purohit
Solve a critical mission for our environment and societyHere is the Job Description for more info.
Feel free to share this post.
WATS is an equal opportunity employer.